Design & Draft Single Storey Dwellings MODULE 6


Australian Standards + Codes


Practice on Local Softwares

OVERVIEW
Gain Local Experience by designing & drafting Footing Systems of real-life Australian Projects based on AS/NZS using Structural Toolkit, AutoCAD & LearnPedia Excel Sheets.


Upon completion of this module, you will have the Computations and Drawings of Footing Systems (i.e. pad footings, waffle raft slab) of real-life residential projects, which can be used on your portfolio.

Module 6 is explained in detail using Simulations & Interactive Training Videos, resulting in a smooth learning process. We ensure all students/interns receive guidance throughout the module. We provide Free Access to Software Packages & the relevant AS/NZS Codes while enrolled.

Partake in our 12-Week Online Internship to further practice the skills learned in our modules by designing real-life projects from the Beginning to the End. You will be eligible for internship program when you successfully complete all 6 Modules of Single Storey Design. The internship can be done at your own pace.

Receive a Certification of Competency upon completion, determining that you are suitably qualified and skilled with sufficient knowledge and exposure in designing residential dwellings. Our certification includes a Digital Badge for use on social platforms and CVs.

Flexibility & Self-Paced Learning. Study at your own pace, learning anytime & anywhere while still working and growing. This module enables you to be job ready or upskill with a recommended 10hrs/week.
WHO IS THIS COURSE SUITABLE FOR?
Graduate engineers wanting to gain experience and knowledge based on AS/NZS standards to enter the Australian workforce.



International engineers looking to gain local experience and knowledge based on AS/NZS standards to enter the Australian workforce.



Undergraduate engineers who need 12 Weeks Internship to graduate or looking to gain experience/knowledge to enter the workforce.

Structural & Civil Engineers with some experience wanting to enter the workforce or sharpen up their designing, knowledge & skills.





BANK TRANSFER - EFT

Direct Bank Transfer





Module 6: Footing Design and Detailing based on Australian Standards
You will learn how to design and draft footing systems (stiffened raft slab, waffle slab, timber subfloor, strip footings, etc.) while working on two real-life projects (step by step) with your instructor throughout the module. You will have access to all the essential software packages and resources (i.e. Structural Toolkit and relevant AS/NZS codes) you need to complete this module successfully. You will also learn about buildability and construction points by watching on-site real-life residential construction simulations and interactive training videos and images.
Module Overview:
Learning about different footing systems used in residential projects in Australia based on AS2870 and discussing the code requirements for each system.
Learning the terminology used in AS2870 and geotechnical reports in order to design a footing based on Australian Standards.
Learning how to read Geotechnical Reports (using real-life reports) and how to extract all necessary factors such as reactivity, controlled fill, uncontrolled fill, etc., that are needed to start footing design.
Designing footing systems (stiffened raft slab, waffle slab, timber subfloor & strip footings) based on AS2870.
Drafting footing plan and details using AutoCAD.
Upon completion of the full course and the 12-week internship, students will have enhanced their industry-specific skills, been trained to act professionally in the workplace, and gained experience designing and working on real-life residential projects resulting in their own Design Portfolio. Through mentorships, students will have formed career confidence and will be able to take steps to further their careers, showing that they are competent and suitably skilled with sufficient knowledge and exposure in designing residential dwellings.
Minimum second year of Bachelor's Degree in Civil Engineering or Structural Engineering
IELTS 6.0 score overall with no less than 6.0 in each skill, or equivalent if applicable
Abide by the LearnPedia Student Code of Conduct, including maintaining professional standards and at the host company
Be 18 years of age or older
Continuing Professional Development (CPD)
At Learnpedia, we offer the opportunity to grow your career through Continuing Professional Development (CPD) points. CPD is a requirement of the National Engineering Register (NER) and includes anything that helps you expand your knowledge, maintain up-to-date technical skills, and progress your engineering career. CPD is required to achieve and maintain Chartered status in Engineers Australia and to maintain NER registration. It is an integral element of a successful engineering career.
Online learning space & what you need
LearnPedia is the Only Australian Institute providing Project Based Learning (PBL); giving you the opportunity to learn while working on real-life projects from Start to End with a support channel and highly structured internships.


This course is delivered by experts in the field through designing and drafting real-life projects based on AS/NZS, and pre-recorded site inspections of residential construction sites (videos & photos) in which the trainer explains the construction aspects you need to consider in your designs.


Students can study at their own pace, from anywhere, at any time, provided they have a personal electronic device and internet access. Required programs are provided through the course. Our Online Chat Room is also available for students to interact with each other, ask questions and receive further mentorship.


As part of our internship program, we host Live Online Q&A sessions where we answer questions and offer hands-on guidance about the course, modules and projects assigned in your internship.
Which software packages and resources will I have access to throughout the course and internship?
At various times students get access to Structural Toolkit, SpaceGASS, AutoCAD, Adobe Acrobat Reader DC, LearnPedia Loading Excel Sheet, LearnPedia Project Checklist, and Relevant Australian Standards & Codes to be able to practice and design real-life projects.
Do I get to experience On-Site Inspections and walk through a residential project during construction?
Yes, you will!!! LearnPedia provides access and equity to education by supporting trainers with online resources, allowing them to deliver quality, effective modules and learning experiences with productive educational outcomes. It is important to recognize the close relationship between design and construction. If you don't know how a building will be constructed, how can you ensure your design is buildable and practical? On-site real-life residential construction Simulations and Interactive Training videos and images are included throughout most course modules. Ensure you have a visual understanding and the necessary knowledge and perspective. Additionally to that, we have on-site student excursions every 6 months. Our excursions are designed to enrich the curriculum across all students and subject areas.
Will I get to design any real-life projects throughout the courses?
Students will design two real-life projects throughout the courses, from the Beginning to the End, based on Australian Standards and Codes. These can be used to create your own Australian portfolio or add to your existing portfolio, proving your local experience and knowledge.
Will I be able to follow the online material? Is it clear and explained properly for me to understand and learn?
The modules are explained in detail using Simulations and Interactive Training Videos; you will be taken through a smooth learning process step by step. Everything is summarised and organised so that students won't be bombarded by too much information. And while working on real-life projects with trainer guidance throughout the course, you'll get to see how your trainer implements the information provided in the course. You will also have the chance to implement them by shadowing the trainer and working on the projects simultaneously.
How long will I have access to complete my course or individual module?
Students have 4 months from their enrollment date to complete their studies and submit all assessments and exams for this course. (Students may extend the duration of their enrollment on a month-by-month basis – extra fees apply). We recommend a minimum of 10hrs of study per week.
How many times can I sit the final exam?
Students have a maximum of three attempts to pass the final exam. A student may apply for further attempts in any course or module – extra fees apply (10% of the course price or 25% of the module price).
How many points do I need to pass the final exam?
To successfully pass the final exam, a minimum score is required: First three attempts: Minimum score of 90 out of 100 points, Further re-sits: Minimum score of 96 out of 100 points.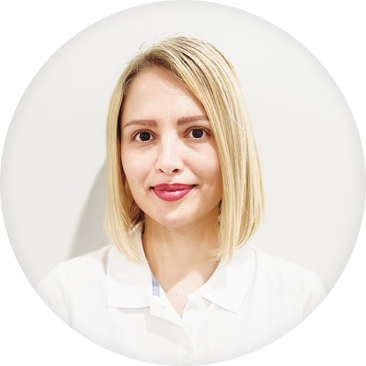 Moly is currently working as a senior structural engineer & manages the structural designing team, forensic team & R&D department. Working side by side with engineers, graduates & interns day in & day out, she has excellent knowledge & understanding of the challenges & the needs engineers are faced with.
SUCCESS
STORIES
Steven Hguyen

:

Completed
DESIGNING SINGLE STORY DWELLINGS
Jacqueline Nogoy

:

Completed
DESIGNING SINGLE STORY DWELLINGS
DESIGNING SINGLE STORY DWELLINGS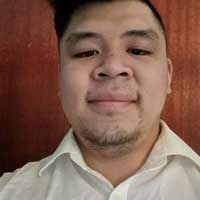 Course & Internship Completed
An insightful learning experience executed flawlessly by our course trainer Moly. "Her expertise in structural designing was evident throughout training as she provided material that was familiar yet highlighted common real-life problems associated with designs." Her extensive knowledge and exposure to all these challenges presented me with a different perspective of tackling single storey dwelling design. I thoroughly enjoyed my involvement and would highly recommend this advantageous single storey dwelling design course.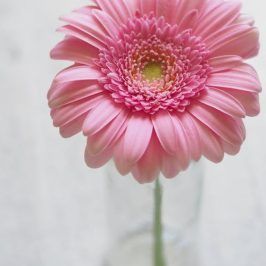 Jacqueline Nogoy
Course & Internship Completed
The Single Storey Design Course has been a valuable learning experience for me. It covered all the fundamentals of the structural design of single-storey residential buildings including both theoretical and practical aspects of engineering.
"Moly delivered the course in an exceptionally detailed manner and was generous in sharing her knowledge and experiences in the local industry. She has been supportive throughout the course and was patient to answer all our questions."
I enjoyed the whole learning experience and I'm grateful to meet wonderful people in the process.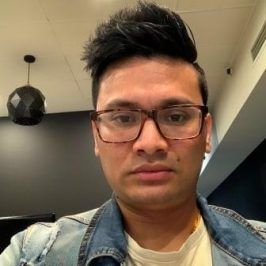 Sunit H.
Course & Internship Completed
Moly is highly professional. She is incredibly responsive and worked diligently to solve most complicated problems. Completing the course taught me so much about residential designing projects. Her method is simple, efficient and practical. She took her time to explain every step of the way to make sure that they were understandable. I highly recommend using her method of implementing theoretical knowledge to practical solutions.
RELATED
COURSES
\Learnworlds\Codeneurons\Pages\ZoneRenderers\CourseCards
LET'S START LEARNING
TOGETHER