Gain real-life Australian industry experience through LearnPedia's Internship Program & build the skills required to be job ready
The LearnPedia Internship Program offers unparalleled industry experience, making you ready and capable to join the Australian Engineering industry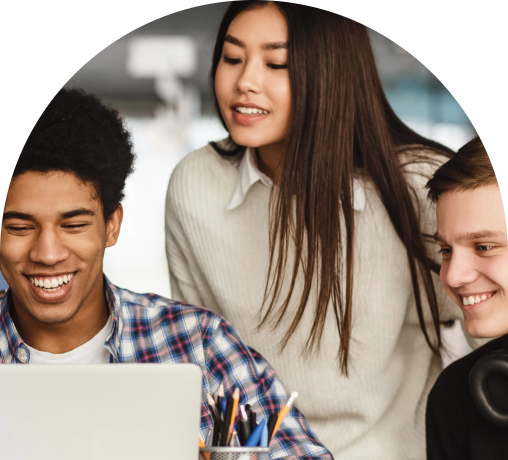 INTERNSHIP PROGRAM
BENEFITS
Offering full immersion into the workplace, industry placements are commonly considered the optimum Work Integrated Learning experience for students.
Develop your Australian Design Portfolio
Taking part in our 12-Week Internship Program allows students to gain practical experience working on real-life projects. Practice your skills, build up your Design Portfolio and be job ready within the Australian industry.
Feel confident to join the workforce
Students only participate in our Internship Program after successfully completing our courses. So you can feel confident demonstrating your learned skills and focus on building real-life industry experience.
Work with industry professionals
As part of our Internship Program, you will be trained by industry professionals to design real-life projects within a registered Australian engineering company, gaining theoretical and practical experience and confidence to enter the Australian engineering workforce.
Gain industry-specific skills and knowledge
Practical learning such as our internship program offers full immersion into the workforce. Not only will you demonstrate your skills on real-life projects but you will also learn how to conduct yourself professionally for ultimate employability.
Add our internship to your CV as your Local Experience
Naturally, you don't have tons of local experience if you are entering the workforce. In your resume, listing the company you interned for helps you appear more desirable as a potential employee and can be used as a reference.
Receive Professional Certification & Digital Badge
Upon successful completion of the internship, students will be issued a Professional Certification and Digital Badge. Digital badges can be put on social media sites such as LinkedIn and added as a link to your digital resume.

Work on real-life projects

Gain hands-on industry experience and knowledge

Be confident, job ready and highly employable
LEARNPEDIA

INTERNSHIP PROGRAM
At LearnPedia, following a full satisfactory completion of either one of our courses Designing Singe Storey Dwellings and/or Double Storey Dwellings you will be eligible for our industry specific customized 100% Online Interactive 12 Weeks Internship. The internship will be overseen by the same course trainer. Specifically structured to help students gain valuable hands-on experience within a real-life engineering company. After successfully completing our designing courses you will have the necessary skills and experience to design your own real-life projects and work on others with the support of industry professionals. Within your internship you can demonstrate these skills while building on your workplace professionalism, time management, workplace communication skills deadlines and more...

Upon completion of the internship, you will have enhanced your industry-specific skills which will be demonstrated in your own Design Portfolio. Gained confidence, skills and connections to further your career and ultimately be job ready within the Australian Engineering industry. You will be issued a Professional Certification and Digital Badge.

ALL YOU NEED
TO QUALIFY
Only students who have successfully completed a design course are qualified to participate in our internship program. If the internship is not a part of your design course you can simply apply for the internship placement within 6 months of completing your design course.
Elegibility

Be 18
years of age or older

Completed
Designing Single and/or Double Storey Dwellings

Availability
for a minimum of three days a week during office hours for placement

IELTS 6.0 score
overall with no less than 6.0 in each skill, or equivalent if applicable


Abide
by the LearnPedia Student Code of Conduct, including maintaining professional standards and at the host company