Gain real-life Australian industry experience through LearnPedia's Internship Program & build the skills required to be job ready
The LearnPedia Internship Program offers unparalleled industry experience, making you ready and capable of joining the Australian Engineering industry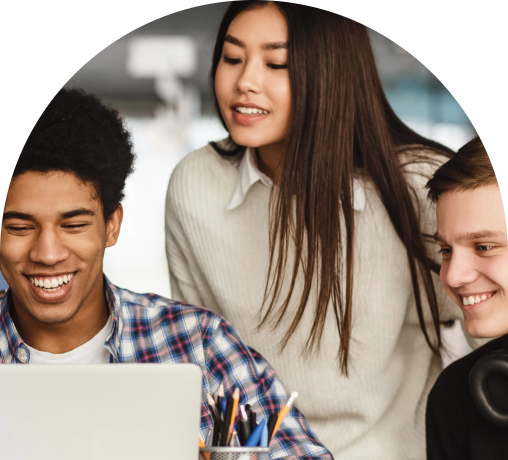 INTERNSHIP PROGRAM
BENEFITS
Offering full immersion into the workplace, industry placements are commonly considered the optimum Work Integrated Learning experience for students.
Develop your Australian Design Portfolio
Our 12-Week Internship Program allows students to gain practical experience working on real-life projects. Practice your skills, build up your Design Portfolio and be job ready within the Australian industry.
Feel confident about joining the workforce
Students only participate in our Internship Program after completing our training. So you can feel confident demonstrating your learned skills and focus on building real-life industry experience.
Work with industry professionals
As part of our Internship Program, you will be trained by industry professionals to design real-life projects within a registered Australian engineering company, gaining theoretical and practical experience and confidence to enter the Australian engineering workforce.
Gain industry-specific skills and knowledge
Practical learning, such as our internship program, offers full immersion into the workforce. Not only will you demonstrate your skills in real-life projects, but you will also learn how to conduct yourself professionally for ultimate employability.
Add our internship to your CV as your Local Experience
Naturally, you don't have much local experience if you are entering the workforce. In your resume, listing the company you interned for helps you appear more desirable as a potential employee and can be used as a reference.
Receive Professional Certification & Digital Badge
Students will be issued a Professional Certification and Digital Badge upon completing the internship. Digital badges can be put on social media sites such as LinkedIn and added as a link to your digital resume.

Work on real-life projects

Gain hands-on industry experience and knowledge

Be confident, job ready and highly employable
LEARNPEDIA

INTERNSHIP PROGRAM
At LearnPedia, following a full satisfactory completion of either, Designing & Drafting Single Storey Dwellings and/or Double Storey Dwellings you will be eligible for our industry specific customized 100% Online Interactive 12 Weeks Internship. The internship will be overseen by the same instructor. Specifically structured to help students gain valuable hands-on experience within a real-life engineering company. After successfully completing our designing & drafting training you will have the necessary skills and experience to design your own real-life projects and work on others with the support of industry professionals. Within your internship you can demonstrate these skills while building on your workplace professionalism, time management, workplace communication skills deadlines and more...

Upon completion of the internship, you will have enhanced your industry-specific skills which will be demonstrated in your own Design Portfolio. Gained confidence, skills and connections to further your career and ultimately be job ready within the Australian Engineering industry. You will be issued a Professional Certification and Digital Badge.

WHO QUALIFIES FOR OUR INTERNSHIP PROGRAM
Only students who have completed our design & draft training can participate in our internship program. If the internship is not part of your design & draft training, you can apply for the internship placement within 6 months of completing your design & draft training (additional fees apply).
Elegibility

Be 18
years of age or older

Completed
Designing Single and/or Double Storey Dwellings

Must
be able to commit to one hour per week for the weekly Live Online Sessions

IELTS 6.0 score
overall with no less than 6.0 in each skill, or equivalent if applicable


Abide
by the LearnPedia Student Code of Conduct, including maintaining professional standards and at the host company
Education
Minimum second year of Bachelor's Degree in Civil Engineering or Structural Engineering
FAQs
What are Blended Learning Online & Instructor-Lead Internship?
Are internships that are done online or remotely. You are placed with a company and have a supervisor that you report to. You are in contact with the supervisor/trainer via virtual methods such as email, instant messenger and LMS. Blended learning is the most effective and comprehensive form of training delivery. This facilitates a number of learning modes and styles which means that learners are more likely to get their needs met and be fully challenged in the learning process.
Is this ONLY industry-specific Internship in Australia for Structural Engineers based on Australian Standards (AS/NZS)?
ONLY customised Internship that is industry-specific in Australia for Structural Engineers developed by industry experts and based on Australian Standards (AS/NZS). LearnPedia, with the help of its Structural & Civil Engineering consultancy partner, has designed and developed this Internship to make sure you gain specific experience. Any old internship won't do. If you want a good job after graduating or arriving in Australia, you must get a useful internship, and this is it. In our Internship, you'll learn from projects broken down and explained to you to ensure you get an in-depth understanding of your projects' design steps and challenges. A useful internship will provide you with training, both classroom-style training and hands-on training. LearnPedia internship provides the work experience that helps students put their education into practice, develop and apply their skills, theories, and concepts learned in our online courses and give them a competitive advantage as they pursue a permanent position. No other institute but LearnPedia gives interns real work projects needed to build a competitive resume. Our internship program expects high performance, just as a company would from their year-round employees.
What is the coaching provided in the Blended Learning Online & Instructor-Lead Internship?
As part of your virtual internship, you will follow our online internship curriculum, which includes 3 group sessions with an assigned internship coach.
The Start Point Check-In: You'll be assigned two real-life projects to work on. As you design each stage of the project, you'll get to see the trainer designing and explaining the same stage of the design through Simulation and Interactive Training Videos. This gives you the opportunity to check your design and correct any inaccuracies and miscalculations before moving on to the next stage of the design.

The Midpoint Check-In: The Midpoint Check-In is an online conversation that will review your projects and assessments, as well as asking some guiding questions designed to create a dynamic interactive discussion about your internship thus far and steps to take to make the second half a success while planning for the program end and next steps.



The Final Check-In is an online group session designed to look at your experience with this internship to highlight skills gained, professional pathways, and best practices for future career management. At the end of the session, you will walk away with a Portfolio and a Professional Digital Certificate, noting key steps to take immediately and leveraging this experience for future success.
How are Blended Learning Online & Instructor-Lead Internship beneficial to students?
They allow students to gain the skills that employers are looking for in today's market after their studies. Students can gain the educational/theoretical knowledge from their courses and then apply this knowledge within a real-world setting throughout the course of their internship. They can do this to a schedule that suits them without having to leave their home or work!
Why should I do a Blended Learning Online & Instructor-Lead Internship over a traditional on-site internship?
Throughout the internship, you'll design two real-life residential projects (additional to the two projects explained and designed throughout the course). You'll have access to trainer-led instructional step-by-step videos, how-to guides, and online tutorials to watch every design step and discuss the challenges of the internship projects. This means you get to see the designing process and the accurate methods of designing as well as checking your designs and highlighting where you have gone wrong and how to best rectify them. Video is a great way to communicate educational, informative, and critical design information effectively

Working remotely also teaches plenty of other skills. Students completing internships online need to be highly motivated and organized. Without the constant supervision that an office setting provides, students must have the ability to manage their own time and complete assignments without constantly asking for assistance

Virtual internships are an excellent resume booster in that they develop and demonstrate a diverse set of skills that are of high value to employers

No travel is required, so this saves costs and also reduces your carbon footprint

You'll gain vital experience for your résumé and include experience that you can leverage to land your next opportunity

You'll learn how to communicate in a professional setting and gain extra skills not only when it comes to building your resume but also when finding that all-important first job




You'll enhance your familiarity with digital tools and software-based work




The virtual internship could lead to a full-time job after graduation




Virtual internships allow you to develop important digital skills.

Are there Internship Eligibility Requirements?
Participation in the internship program is open to students from all over the world. Placements are ONLY open to LearnPedia students. Students will have the ability to interact successfully with other students throughout their internship on our LearnPedia Chat Platform.
Applicants to the LearnPedia Internship Program must meet one of the following requirements:
Individually completed all 6 Modules in Designing Single Storey or Double Storey Dwellings and earned a LearnPedia Professional Digital Certificate.
OR
Satisfactory completed an entire course and earned a LearnPedia Professional Digital Certificate in Designing Single and/or Double Storey Dwellings.
Are engineering intern positions in demand?
The demand for engineering interns is still strong, meaning companies are eager to hire engineering interns to get the best graduates. Competition can be fierce, especially for large organizations.
Will this internship lead to employment?
We are not an employment agency, and finding jobs with your host company is not the program's purpose. You should see the program as a boost to your employability rather than a guarantee that this particular company will take you on. About 86% of our candidates secure employment after their virtual internship within three months.
How does a Blended Learning

Online & Instructor-Lead Internship look on my Resume/CV compared to a physical internship?
We firmly believe that remote working is here to stay and will continue to increase in popularity. Companies have recently implemented policies that allow remote working for some or all of their employees. We would strongly advise you to highlight on your resume/CV the additional skills gained by doing a remote internship – being able to work across time zones and on different communication platforms, for example. We'll help highlight the soft skills you developed in this program in your group sessions!
What are the stats for people getting jobs after completing the internship program?
At present, 100% of people finishing the program feel they are more employable than before they did the program. We also have plenty of anecdotes of individuals who have aced an interview using great examples of their skills proven during their virtual internship. 98% of our candidates secure employment after their virtual internship within three months. 100% agreed they gained value and learned from the internship experience. 100% agreed that completing the internship increased their ability to work remotely. 100% agreed that completing the internship increased their confidence in post-graduation employment
An internship gives you the opportunity to:

Gain valuable work experience to enter the workforce;
Develop new skills and refine others;
Apply knowledge gained from coursework to on-the-job situations; Reality-test tentative career choices;

WANT TO
TALK TO US


ABOUT OUR INTERNSHIP
PROGRAM?

Send us en enquiry and we'll be in touch!


This site is protected by reCAPTCHA and the Google Privacy Policy and Terms of Service apply.
OUR

TRAINING & COURSES

\Learnworlds\Codeneurons\Pages\ZoneRenderers\CourseCards
THE TRAINEES HAVE SPOKEN
AND
THIS IS WHAT THEY HAVE TO SAY
DESIGN & DRAFT SINGLE STOREY DWELLINGS + INTERNSHIP (AS/NZS)
DESIGN & DRAFT SINGLE STOREY DWELLINGS + INTERNSHIP (AS/NZS)
DESIGN & DRAFT SINGLE STOREY DWELLINGS + INTERNSHIP (AS/NZS)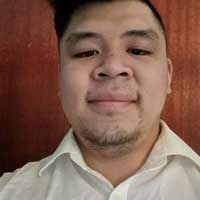 COMPLETED: DESIGN & DRAFT SINGLE STOREY DWELLINGS + INTERNSHIP (AS/NZS)
An insightful learning experience executed flawlessly by our course trainer Moly. "Her expertise in structural designing was evident throughout training as she provided material that was familiar yet highlighted common real-life problems associated with designs." Her extensive knowledge and exposure to all these challenges presented me with a different perspective of tackling single storey dwelling design. I thoroughly enjoyed my involvement and would highly recommend this advantageous single storey dwelling design & draft training.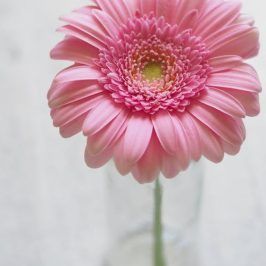 Jacqueline Nogoy
COMPLETED: DESIGN & DRAFT SINGLE STOREY DWELLINGS + INTERNSHIP (AS/NZS)
The Single Storey Design & Draft training has been a valuable learning experience for me. It covered all the fundamentals of the structural design of single-storey residential buildings including both theoretical and practical aspects of engineering.
"Moly delivered the training in an exceptionally detailed manner and was generous in sharing her knowledge and experiences in the local industry. She has been supportive throughout the training and was patient to answer all our questions."
I enjoyed the whole learning experience and I'm grateful to meet wonderful people in the process.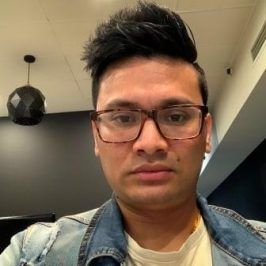 Sunit H.
COMPLETED: DESIGN & DRAFT SINGLE STOREY DWELLINGS + INTERNSHIP (AS/NZS)
Moly is highly professional. She is incredibly responsive and worked diligently to solve most complicated problems. Completing the training taught me so much about residential designing projects. Her method is simple, efficient and practical. She took her time to explain every step of the way to make sure that they were understandable. I highly recommend using her method of implementing theoretical knowledge to practical solutions.
LET'S START LEARNING
TOGETHER
AUTODESK
AutoCAD
We will help you unlock your inner potential so you can excel in your professional field.