Why LearnPedia?
Weekly Live Sessions - Blended Learning

Project Based Learning (PBL)

Learn from Career Experts

Access to Design Software Packages

Learn Australian Standards




Australian Standards & Codes


Developed by Industry Experts
LEARNPEDIA
IS A
STRUCTURAL ENGINEERING INSTITUTE
LearnPedia is the only Australian Structural Engineering Institute providing Project Based Learning (PBL), allowing you to learn while working on Real-Life Projects from the Beginning to the End. With LearnPedia
Structural Engineering
Training
, you'll gain Local Experience, obtain both Theoretical and Construction Knowledge, and become
Job-Ready
and Employable. Design Real-Life Projects based on the relevant Australian Standards and Codes using the most common Designing Software Packages while learning from Industry Experts with interactive Online Technical Training.
WHY
TRAIN WITH
LEARNPEDIA
Gain Local Experience by designing & drafting real-life Australian projects based on AS/NZS using Structural Toolkit, SpaceGASS, AutoCAD & LearnPedia Excel Sheets.

Create your very own Australian Portfolio throughout our courses. Design and draft real-life projects, step by step, and become job ready to enter the Australian industry confidently.

Partake in a minimum 3 month Online Learning Internship at your own pace to demonstrate the skills learned in our training by independently designing your projects within a real engineering firm.

Become industry certified. LearnPedia certification process confirms that successful students are qualified and skilled with sufficient experience within engineering industry standards.

Modules are explained in detail using Simulations & Interactive Training Videos and Images of Real-life residential projects giving you an in-depth understanding of construction.

Learn directly from experienced trainers currently active within the industry. Find support via our own LMS & Group Chats, Weekly Live Interactive Q&A sessions with course trainers.
Structural Engineering

Training
Professionally developed
structural engineering online training

to gain Australian experience, technical & professional industry skills

\Learnworlds\Codeneurons\Pages\ZoneRenderers\CourseCards
Dive into the

inspiring

story of Don,

Principal Structural Engineer

& Moly's mentor, as he shares how

mentorship played a pivotal role

in shaping his illustrious career
Industry Insights: Gain valuable insights into the latest trends and developments in the civil and structural engineering domain from seasoned professionals with years of experience

Upskilling Strategies: Discover effective techniques to upskill and stay relevant in a rapidly evolving industry, equipping you with the knowledge and expertise sought after by employers

Job Hunting Techniques: Learn practical tips and proven strategies to stand out in the job market, create an impressive resume, and ace interviews, ultimately landing the job you've always dreamed of

Get to know your instructor and founder, Moly and the other industry related speakers
Discover
inspiring success stories

and let their achievements

ignite

your own

learning journey

!


DESIGN & DRAFT SINGLE STOREY DWELLINGS + INTERNSHIP (AS/NZS)

DESIGN & DRAFT SINGLE STOREY DWELLINGS + INTERNSHIP (AS/NZS)

DESIGN & DRAFT SINGLE STOREY DWELLINGS + INTERNSHIP (AS/NZS)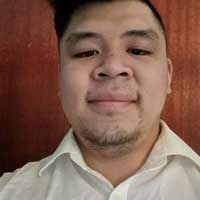 Course & Internship Completed
An insightful learning experience executed flawlessly by our course trainer Moly. "Her expertise in structural engineering designing was evident throughout training as she provided material that was familiar yet highlighted common real-life problems associated with designs. "Her extensive knowledge and exposure to all these challenges presented me with a different perspective of tackling single storey dwelling designs. I thoroughly enjoyed my involvement and would highly recommend this advantageous single storey dwelling design course and Learnpedia as the best Structural Engineering Institute in Australia.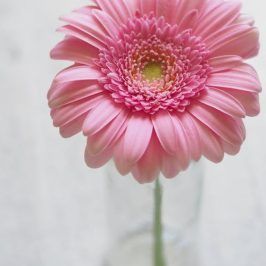 JACQUELINE NOGOY
Course & Internship Completed
The Single Storey Design Course has been a valuable learning experience for me. It covered all the fundamentals of the structural design of single-storey residential buildings including both theoretical and practical aspects of structural engineering.
"Moly delivered the course in an exceptionally detailed manner and was generous in sharing her knowledge and experiences in the local structural engineering industry. She has been supportive throughout the course and was patient to answer all our questions."
I enjoyed the whole learning experience and I'm grateful to meet wonderful people in the process.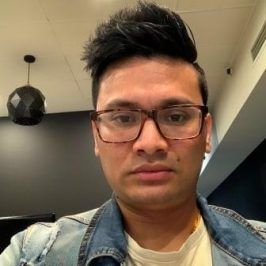 SUNIT H.
Course & Internship Completed
Moly is highly professional. She is incredibly responsive and worked diligently to solve most complicated problems. Completing designing single storey dwelling course taught me so much about residential structural engineering designing projects. Her method is simple, efficient and practical. She took her time to explain every step of the way to make sure that they were understandable. I highly recommend using her method of implementing theoretical knowledge to practical solutions.
TAKE THE NEXT STEP INTO
YOUR ENGINEERING FUTURE
Structural Engineering in Australia
Skills and Experience employers are looking for
Drafting Detailed Structural Drawings using AutoCAD
Structural Computations using Structural Toolkit & SpaceGASS
Thorough understanding of Australian Standards and Codes (AS/NZS)
Independently Designing and Drafting Residential Projects
Writing technical reports and providing engineering advice
Professionally liaising with clients, builders and architects
Designing & Drafting footing systems: waffle raft slab, stiffened raft slab & subfloors based on AS2870

Get instant access to online training for these in-demand Structural Engineer skills

The average annual salary for Structural Engineer jobs in Australia


Job market trends for Structural Engineers
Ultimately, career satisfaction as an engineer is something that is, itself, engineered – and there's nobody more qualified to do so than you are.

The average annual salary for Structural Engineer jobs in Australia



Source: Salary insights are based on full-time salary ranges disclosed by hirers on SEEK job ads in the last three months.
LET'S START LEARNING
TOGETHER
Affiliate Member