Give it a

TRY

before you

APPLY!


MINI COURSE -

2

CPD

Points




Design & Draft Single Storey Dwellings & Internship (based on

AS/NZS

)


ONLY - $250

Mini Course Subjects:


Learn about Structural Elements, Roof & Wall Cladding Types in Residential Buildings


Our courses are

REMARKABLE.

Here is Why!

How many times have you attended a seminar, workshop or even passed a course and at the end of it, you didn't know how to put the knowledge that you gained into practice?

Our courses are

"PROJECT BASED"

. Throughout our full courses, you will design and draft two real-life projects from the beginning to the end, step by step, with the trainer. So all the new knowledge you gain will be used immediately in designing real-life projects.

We are members of a Structural Engineering Consultancy based in Melbourne, VIC and work with graduate engineers or engineers with overseas experience daily, so we have a great understanding of the skills and knowledge that need to be gained so you can confidently enter the industry.

Our courses are the result of years of effort in training engineers in our Structural Engineering Consultancy.



We take PRIDE in what we provide, and we are UNIQUE in what we do.


JOIN OUR COURSES

to gain the

LOCAL KNOWLEDGE

and

EXPERIENCE

you need to

ENTER THE INDUSTRY CONFIDENTLY.
Mini Course Duration

2 Hours

Mini Course Subject

Structural Elements
Senior Structural Engineer
Moly Ashtari (Trainer)
Self Assessment

Test your Knowledge

Course Credits

2 CPD Points

In this Short Course You Will:
Watch an on-site video explaining the construction points using interactive questions appearing at different stages in the video

Learn about the terminology & technical phrases you need to know in residential design and construction

Learn about roof & wall claddings and how claddings are connected to the roof structure

Learn about elements in raking roof systems

Learn about timber stud wall elements

Learn about common bracing systems, and much more...
Project Based Learning (PBL)
Learn by working on real-life projects. Throughout our courses, you will be designing and drafting real-life projects, step by step, using Australian designing software packages such as Structural Toolkit and SpaceGASS
Project Based Internship
In our 12-week online internship, you will further practice the skills learned in our modules by designing real-life projects from the Beginning to the End. The projects can be used to create your own Australian portfolio.
Gain Local Experience
Gain Local Experience by designing & drafting real-life Australian projects based on AS/NZS using Structural Toolkit, SpaceGASS, AutoCAD, LearnPedia Excel Sheets and become job ready to confidently enter the Australian industry.
On-Site Inspections
If you don't know how a building will be constructed, how can you ensure your design is buildable/practical? Throughout our courses, on-site real-life residential construction simulations and interactive training videos and images are included.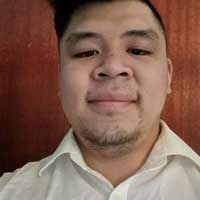 Course & Internship Completed
An insightful learning experience executed flawlessly by our course trainer Moly. "Her expertise in structural designing was evident throughout training as she provided material that was familiar yet highlighted common real-life problems associated with designs." Her extensive knowledge and exposure to all these challenges presented me with a different perspective of tackling single storey dwelling design. I thoroughly enjoyed my involvement and would highly recommend this advantageous single storey dwelling design course.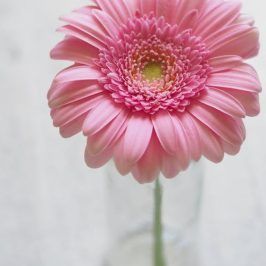 JACQUELINE NOGOY
Course & Internship Completed
The Single Storey Design Course has been a valuable learning experience for me. It covered all the fundamentals of the structural design of single-storey residential buildings including both theoretical and practical aspects of engineering.
"Moly delivered the course in an exceptionally detailed manner and was generous in sharing her knowledge and experiences in the local industry. She has been supportive throughout the course and was patient to answer all our questions."
I enjoyed the whole learning experience and I'm grateful to meet wonderful people in the process.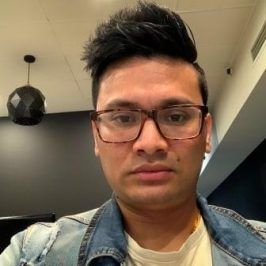 SUNIT H.
Course & Internship Completed
Moly is highly professional. She is incredibly responsive and worked diligently to solve most complicated problems. Completing the course taught me so much about residential designing projects. Her method is simple, efficient and practical. She took her time to explain every step of the way to make sure that they were understandable. I highly recommend using her method of implementing theoretical knowledge to practical solutions.