Our Job Ready Program will prepare you for real-life interviews and help you get hired

Interview Preparation & Practice

Cover Letter & Resume Review

Personal Conduct & Presentation


OVERVIEW
We will pull apart and customize your resume to ensure it aligns with Australian recruitment requirements and accurately showcase your newly earned skills, qualifications, and portfolio.

We improve your Cover Letter that will outline your new earned technical skills to be easily noticed by employers. Stopping employers in their tracks when reviewing your Cover Letter and Resume.




We prepare you for job interviews during a Live One-on-One Mock Interview to improve your chances of securing a job offer or a second interview.

Two Live Online Sessions, to get to know you and understand your requirements and . Getting exposure to industry specific questions.

Receive feedback and critiques that will better prepare you for your real interviews. Gaining an overall sense of confidence with the interviewing process.

We positively influence our students and provide them with industry-specific interview techniques and tips to boost their self-esteem and confidence.




ACTIVITIES
Live Mock Interview Session

BANK TRANSFER - EFT

Direct Bank Transfer


RESUME & COVER LETTER


EMPLOYABLE INTERVIEW SKILLS

What is included in Job Ready Program?

Job Ready Program includes the following:

Mock interviews for you to experience what it is like to sit in a professional interview,

How and what to research befo

re you are interviewed,

How to stand out from the sea of applicants,

How to make a positive and lasting impression on your interviewer,




Most common questions and how to prepare for the questions,
Things you should ask after the interview,

Assess the recruitment and selection process from an employers point of view.

You'll discover the benefits, and opportunity digital badges present and how to showcase them on social medial platforms, resume & cover letter, email signature, and more. Digital badges are given to you upon successful completion of any of our engineering courses. Digital badges can be powerful symbols of achievement, skill and employability.


We believe that each applicant is unique and needs to be analyzed and strategized. We do not provide a ONE-SIZE-FITS-ALL solution.
Preparing the perfect Resume and Cover Letter

Nothing worse than a generic non direct resume and cover letter. A great cover letter and resume will help you stand out and land those interviews. Very important that your resume and cover letter are written in perfect English grammar. If your job application is not different and perfect, it will push you to the back of the queue of getting a job interview.

In Job Ready Program:

Together we will ass

ess

the recruitment and selection process from an employers point of view.

We will model a well-written job application (resume and cover letter). Check and fix your resume so that the grammar and content are accurate. Customizing your resume and cover letter for your specific industry and the requirements of the position.

You will learn interview skills so that your chances of being considered for a job are greatly increased.

We will help you create a customised email template for follow ups or applying for jobs to make sure you stand out and get noticed amongst other applicants. Along with that email template you will attach your now perfect Resume & Cover Letter and have them sent to employers/recruiters.

Preparation for interviews
Industry interview training is what we provide. It can make a huge difference in how you perform at the interview and will give you a better chance of getting a job. It takes place as Live Online, One on One. The program goes through vigorous direct questions and common interview techniques that helps you impress your interviewers. We also discuss what is the going pay structure in the current employment market. By having an answer if asked of what your expected salary is, it will manifest you are prepared and direct.
Tips on how to stay motivated in your job search
NEW LINK COMING SOON
Enroll in our Job Ready Program via one of or many payment options.

Email us a copy of your resume and your cover letter. We will start analysing your resume and cover letter.

To get to know more about you, book your first One-on-One Live Online session with Alex. In this 1 hour session, we will get to know you by asking questions and listening to your needs, goals, skills, and requirements. You need to provide us with details of the type of job and position you are seeking. Please try to keep the job(s) you are willing to do as specific as possible. For example, it is easier to get a job if we say that you are seeking a designing and drafting role – two job types mean you double the chance. Remember, once you get into the workforce makes it much easier to climb the ladder.

We will start analysing your resume and cover letter + prepare an email template to be sent to employers/recruiters when applying for jobs. Based on the information you provided in our Live session, we will proceed to amend and alter your resume and cover letter to suit you and your new achievements earned at LearnPedia.

We will prepare both the Resume (CV) and Cover Letter and email them to you within 7 - 14 business days. You'll have 3 days to check them both to let us know if you are satisfied. The cover letter will be direct and explain the job you want and any other requirements you have, such as full-time, casual, or weekend shifts, and if you are willing to relocate.

After finalising Resume (CV) and Cover Letter, it's time for a Mock Interview! Book your final One-on-One, Live Online session with Alex. A mock interview is a formal approach for interview practice. Instead of reviewing questions and crafting answers all on your own, you'll team up with Alex, who will step into the role of interviewer. Plus, you'll take extra steps to mimic the real experience of meeting with a hiring manager, including dressing the part and setting the scene. That way, the practice interview experience aligns closer with reality. During the mock interview, Alex will ask you interview questions, giving you a chance to deliver your answers to a real, live person. It's a great way to hone your responses and master your body language. Alex will be observing your mannerisms and listening to your answers. Then, when your mock interview is done, he provides you with helpful feedback to be successful in securing a job.
You must have a current Resume. Cover Letter is preferred but not a must.

Do I get to experience a Live One-on-One Mock Interview?

Yes, you will have a Live Online 1 hour session with our Instructor to practice and master interviews.
How long will I have access to complete my Job Ready Program?

Applicnts have 3 months to complete the program from the purchase date.

Can I claim CPD points if I participate in Job Ready Program?
Yes, you will earn CPD Points.

Who is this Job Ready Program for?
Job Ready Program is exactly like it sounds. It's a program that teaches you how to get ready for your dream job. If you answer "Yes" in any of the following questions then this is for you:
Are you an international student in Australia looking for jobs/interviews but not landing any?

Are you an international student that is looking to jumpstart your career in Australia?

Are you a fresh graduate looking for placements or internships or even a full-time job but don't know where to start?

Is your Resumé rejected by the employers or you don't get any replies from the employers?

Are you unprepared for the interview and having trouble preparing for one?


This program is for people new to the workforce or returning to the workforce; or professionals looking to work on their performance in interviews.
You might have the required qualifications and experience but they will only take you so far. To secure a job, you have to learn how to present yourself, how to answer questions and how to show that you can be a valuable asset in the company.
I have a job interview coming up; how does Job Ready Program help me with my interview?
You will be run through industry-specific interview techniques developed by our trainer, who has interviewed countless candidates over the past 10 years. You will be equipped with the tested and proven techniques helping you to nail your interviews.
I applied for many jobs, but I am finding it hard to secure an interview. Will the Job Ready Program help me?
Numerous factors come into play to secure an interview, such as your resume, cover letter, emails, or follow up approaches. In the Job Ready program, the trainer will check your resume and cover letter and allocates one on one time with you to equip you with the required techniques for securing an interview.
Do I need to have an existing resume and cover letter to be able to register?
You must have a Resume. Cover-Letter is preferred but not a must.
INSTRUCTOR
Alex Jovanovski
Project Manager, Career & Interview Coach with over 20 years of experience.
In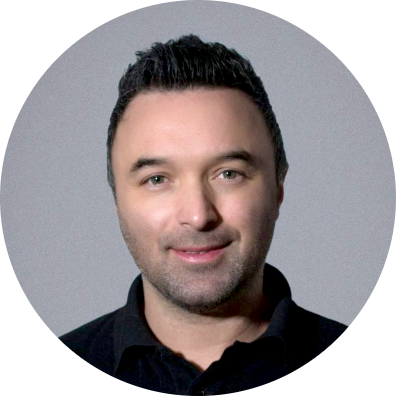 Alex has many years of experience working in business development, sales, marketing, training, and engineering services. He has personally recruited many staff members during his career. He is well qualified to provide interview advice and assist job seekers in promoting and marketing themselves to employers and securing sustainable employment outcomes.
Alex is passionate about helping our applicants succeed. He understands how an interviewee needs to clearly express themselves to the interviewer in answering both technical and behavioural questions. He says, "I have developed a passion for being the voice of those who cannot communicate for themselves and teaching them to communicate effectively. In recruiting, I can do this by helping the applicants acknowledge their potential and be able to communicate effectively with hiring managers. I can communicate with people from all walks of life who all have one thing in common; THEY NEED A JOB."
Alex has helped many job seekers secure employment by training and coaching them. He says, "I know how to sell and market a job seeker to an employer, and I impart my knowledge to my applicants by helping them sell and market themselves to employers."
SUCCESS
STORIES
Steven Hguyen

:

Completed
DESIGNING SINGLE STORY DWELLINGS
Jacqueline Nogoy

:

Completed
DESIGNING SINGLE STORY DWELLINGS
DESIGNING SINGLE STORY DWELLINGS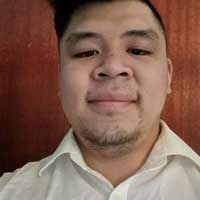 Course & Internship Completed
An insightful learning experience executed flawlessly by our course trainer Moly. "Her expertise in structural designing was evident throughout training as she provided material that was familiar yet highlighted common real-life problems associated with designs." Her extensive knowledge and exposure to all these challenges presented me with a different perspective of tackling single storey dwelling design. I thoroughly enjoyed my involvement and would highly recommend this advantageous single storey dwelling design course.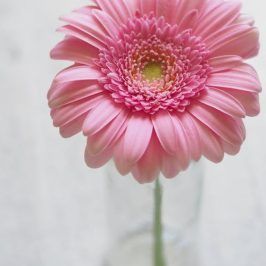 Jacqueline Nogoy
Course & Internship Completed
The Single Storey Design Course has been a valuable learning experience for me. It covered all the fundamentals of the structural design of single-storey residential buildings including both theoretical and practical aspects of engineering.
"Moly delivered the course in an exceptionally detailed manner and was generous in sharing her knowledge and experiences in the local industry. She has been supportive throughout the course and was patient to answer all our questions."
I enjoyed the whole learning experience and I'm grateful to meet wonderful people in the process.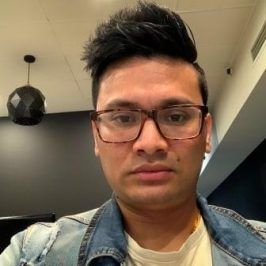 Sunit H.
Course & Internship Completed
Moly is highly professional. She is incredibly responsive and worked diligently to solve most complicated problems. Completing the course taught me so much about residential designing projects. Her method is simple, efficient and practical. She took her time to explain every step of the way to make sure that they were understandable. I highly recommend using her method of implementing theoretical knowledge to practical solutions.
RELATED
COURSES
\Learnworlds\Codeneurons\Pages\ZoneRenderers\CourseCards
LET'S START LEARNING
TOGETHER